You want to get your artist added to Songkick and start managing their tour dates? Great!


1. Where do I sign up?
Songkick is similar to Facebook, in that you need a personal user account to manage an artist page. Click here to create your Songkick account.

If your artist already exists on Songkick, you'll be able to create and manage your artist page on our Tourbox platform. As an extra verification step, you might be asked to explain your relationship with this artist.

2. Getting your artist added to Songkick
Your artist isn't on Songkick yet? No problem! Once you're set up with your Tourbox account, search for your artist here. If they aren't on Songkick yet, you'll have the option to add them as a new artist.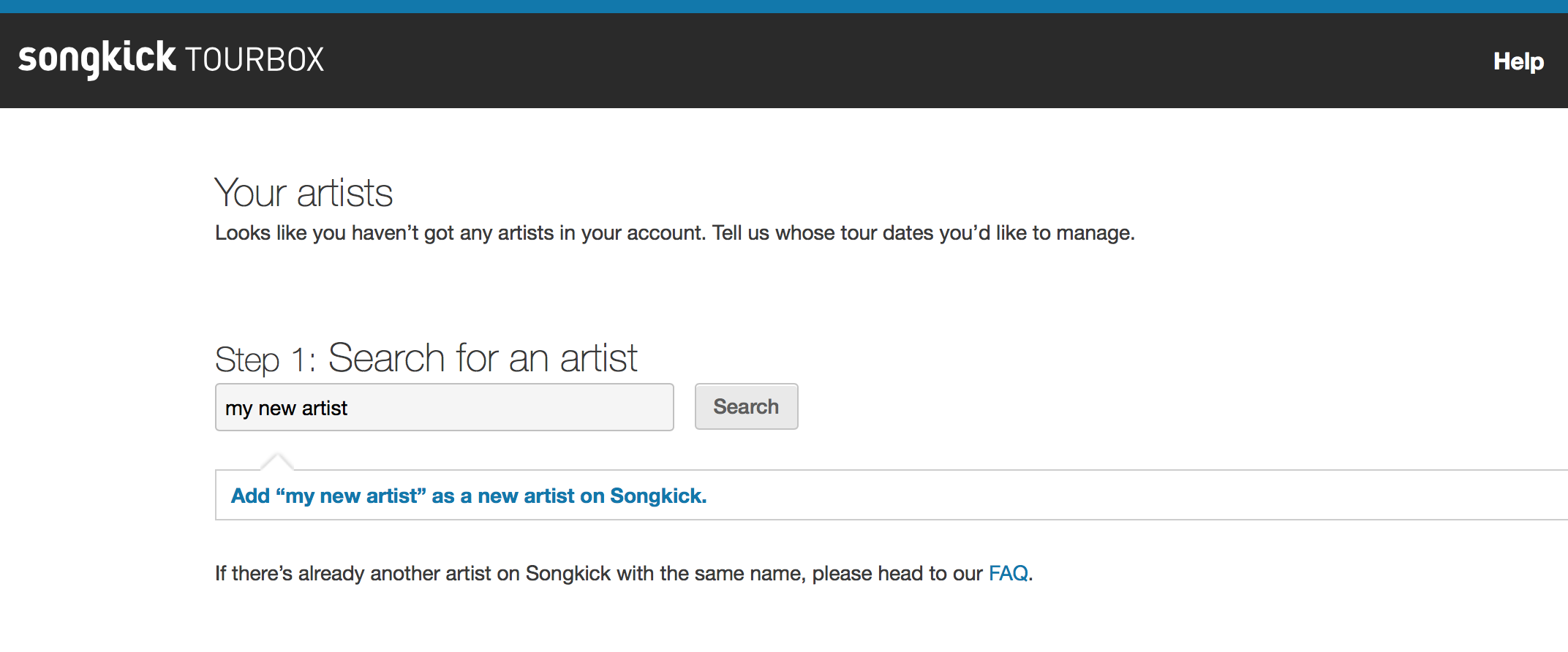 If there's already another artist on Songkick with the same name, head here.