To get your Songkick tour dates displayed on your Bandcamp page, all you need to do is follow these steps:


Grab your artist ID from your artist page on Tourbox / Songkick: Find your Songkick artist ID.
Paste this into the Songkick ID or URL textbox in the Upcoming Shows section of your Bandcamp Profile page.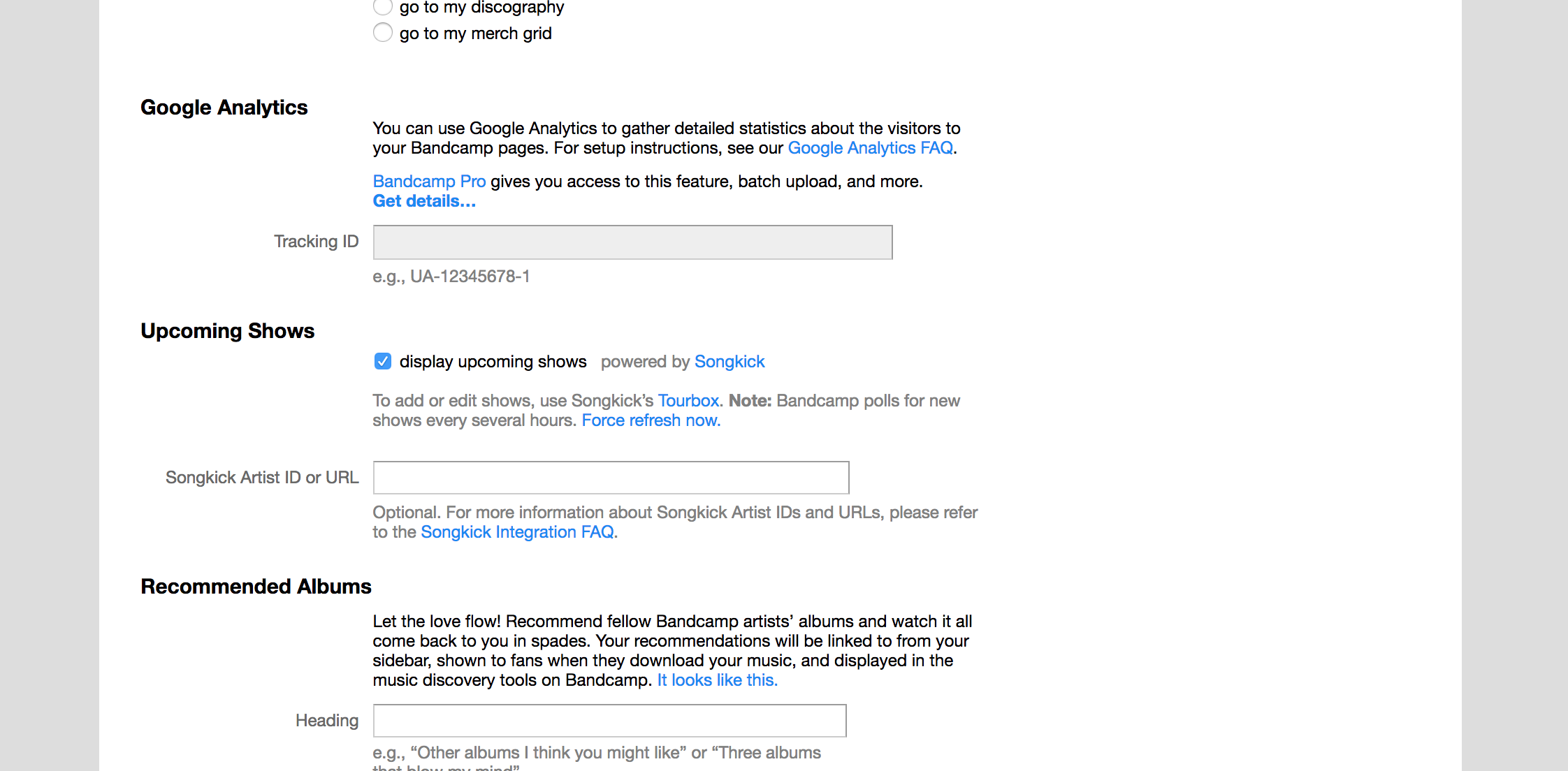 Make sure you have 'display upcoming shows' ticked in this same section of your Profile.
Save your changes. That's it! From now on, your shows (and only your shows) will appear on your Bandcamp.