Tourbox is our tailor-made platform for artists, managers, labels and booking agents that allows you to easily manage your tour dates and publish them across the web.

Via unique partnerships with Spotify, Soundcloud and many others, Tourbox helps artists to reach an audience of millions of music lovers — we'll even help you publish your tour dates to your own site with our Tourbox website widget.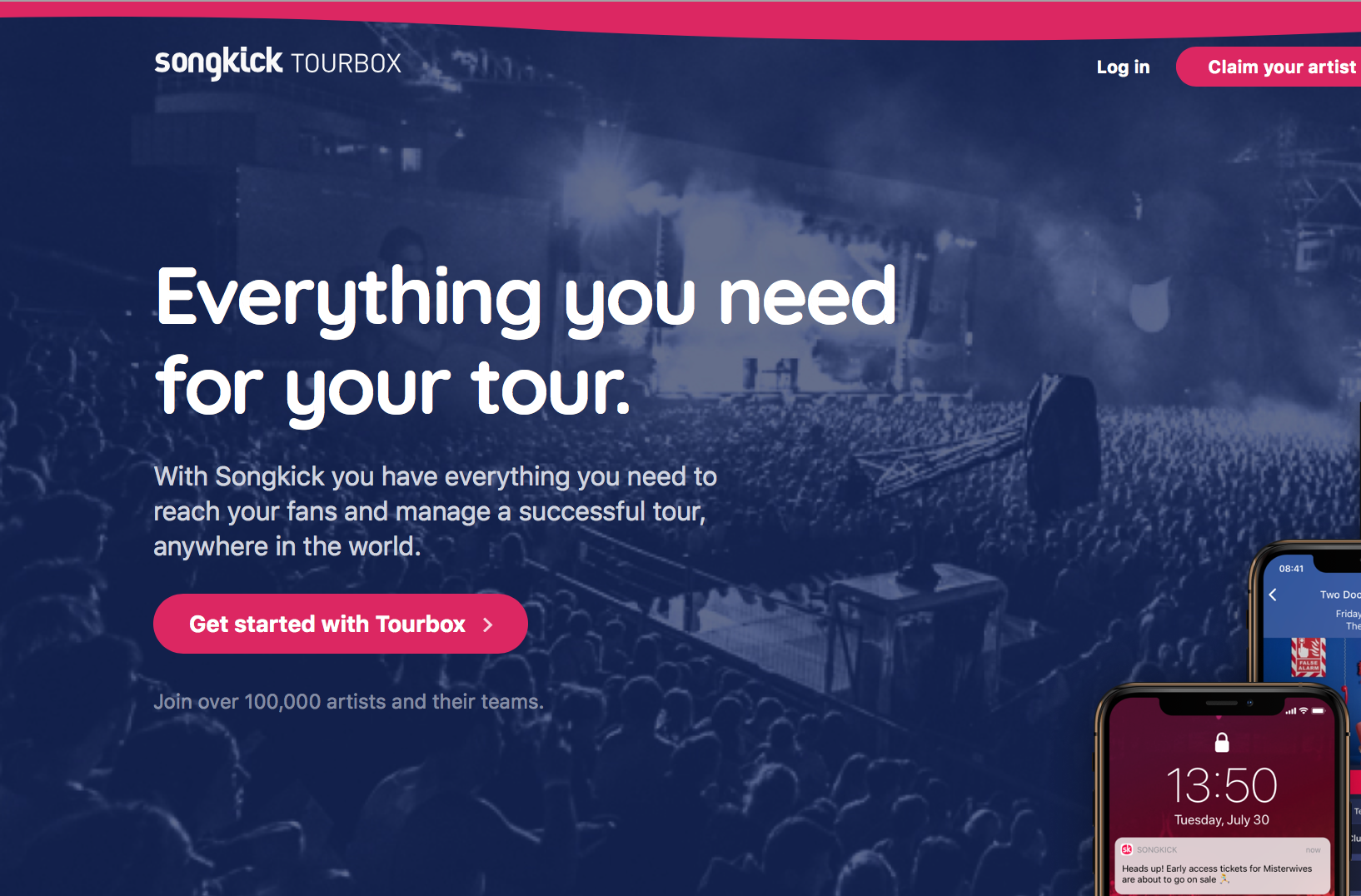 How do I get access to manage an artist page?
Here's our checklist of how to grow your live audience on Songkick with Tourbox (and ensure that you're making the most out of all of our products):
1. Create your Songkick account with Tourbox here.
You can sign up with any email address and your user account and artist pages are separate and can be named as you like. As with Facebook, you'll need a personal user account to manage an artist's page. One user account can manage multiple artist pages.
2. Add your artist roster to your user account via the Add Artist button on the Tourbox homepage.
3. Add up-to-date images for your artists via the Settings tab in Tourbox.
4. Add your artist tours to Songkick via the Events tab in Tourbox.
More information on how to add and edit events via Tourbox can be found here. We also have a Bulk Upload Tool to help with those large tours.
As soon as you add an event to Songkick, we'll automatically notify your fans in that area so that you can immediately reach your target audience This is via Daily Digest email and push notification. We also give our users the option to mark themselves as 'Interested' in or 'Going' to an event. If they do so, we'll remind them about the show two weeks before the concert date.
Once you have added your artist tours to Songkick, they will also automatically appear in the Concerts tab on their Spotify artist pages. If for some reason this is not the case, we have some tips here.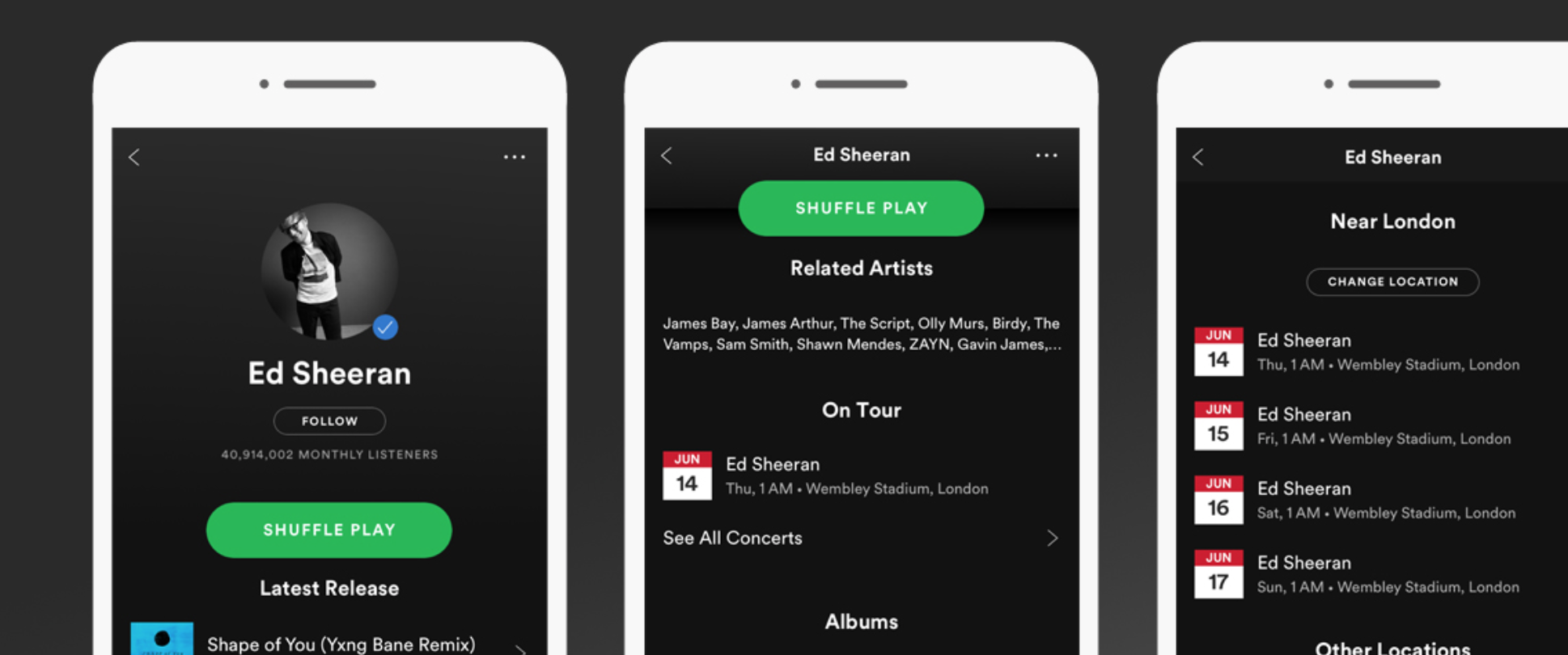 5. Publish your Songkick listings to your website
With the help of our website widget, once you add your artist tours to Songkick, those concerts will appear automatically on your artist's website.
If you would not like your tour dates to automatically post to your website, you can toggle this Event Approval to Manual via the Settings tab in Tourbox.
6. Promote your events to your Songkick audience via Campaigns.
You can easily promote multiple events to your Songkick audience with our paid Campaigns tool. Head here to find out more and register your interest.
7. Plan your tours with Fan Insights.
Our Fan Insights section presents a multitude of stats about your artists including their top cities, trending cities, and whether they've played in those cities before.
8. Track fan engagement with your tours with Event Insights.
Powered by the concert-going behaviours of fans on Songkick, Affinity Artists also surfaces who else your fans are tracking and, more importantly, who they've bought tickets to see.
9. Promote your artist's current priorities like new music, merch or a new single to your Songkick audience with Artist Updates.
Join the 150,000 artists using Tourbox worldwide