Songkick is a concert discovery app with a community of over 15 million music fans and has top ranking SEO.
Tourbox is our tailormade platform for artists and their teams to manage their tour dates in one place, and reach their fans everywhere with geo-targeted concert alerts.
Once a tour date is added to Songkick, we will automatically notify your fans in that area. Any fan that RSVPs to a concert will also then get a reminder from us closer to the date of the show. With our integrations, we'll also feed your tour dates to Spotify, Soundcloud, Shazam and beyond!

Songkick is similar to Facebook, in that you need a personal user account to manage an artist page. Your username and artist name are separate and don't need to be the same. Go ahead and create your account with any username — once you do that, you'll be able to create and manage your artist page on our Tourbox platform.
Create your personal Tourbox account
As an extra verification step, you might be asked to explain your relationship with this artist.


 Once your artist is showing in your Tourbox account you'll need to select 'Events' next to the artist you want to add or edit tour dates for. From here you can add new events, edit existing ones and add ticket links.
Just fill out the details requested on the event creation form, select whether you want to announce the event straight away, or whether you want to schedule a listing for a later date and then you're good to go!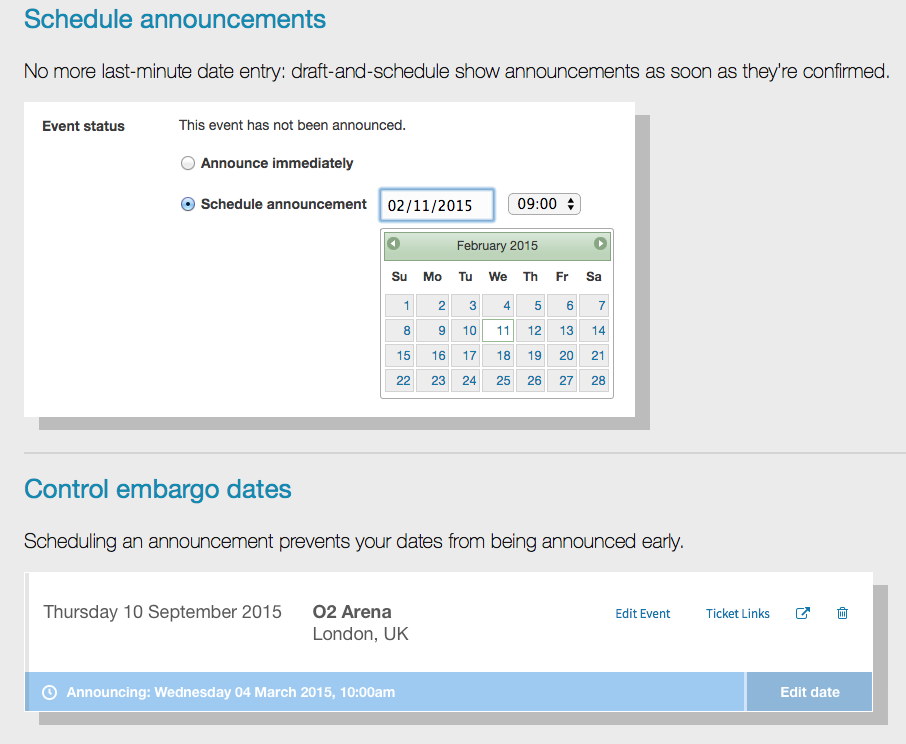 Tourbox also offers the options to setup your artist to manually approve or reject dates before publishing to your Facebook and website widgets as well a flexible festival listings.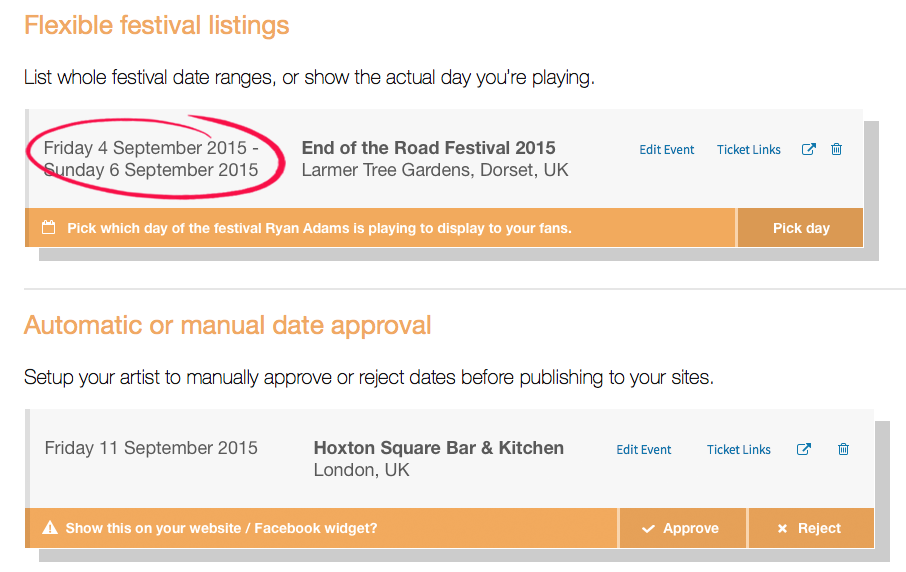 3. Integrating tour dates into your website, Facebook, Spotify and beyond
Automatically post your tour dates on your website with our personalised widget, and across your streaming and social media accounts, including Facebook, Spotify, Pandora, Shazam, Soundcloud and Bandcamp.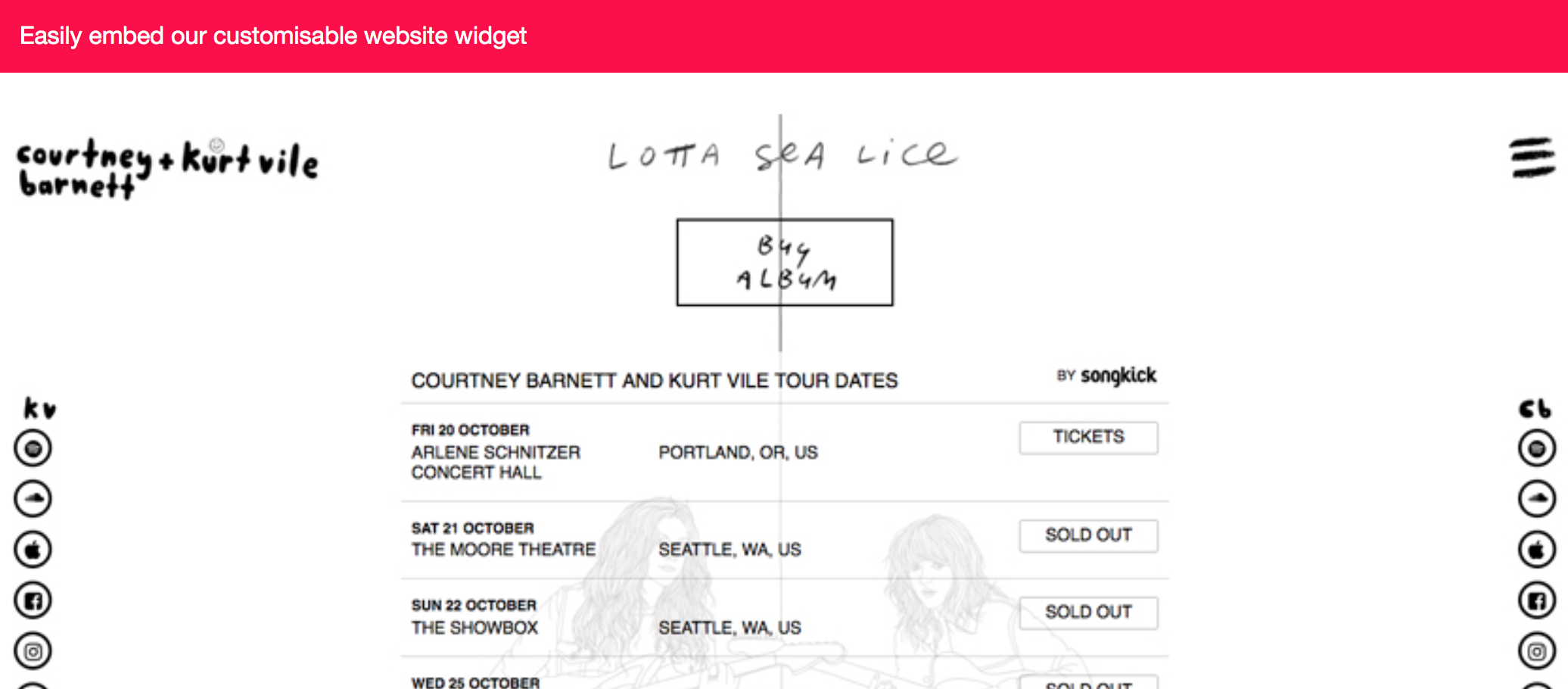 As part of our Spotify integration, your listings will instantly appear in the Concerts tab on your artist page, as well as Spotify's 'recommended concert' emails.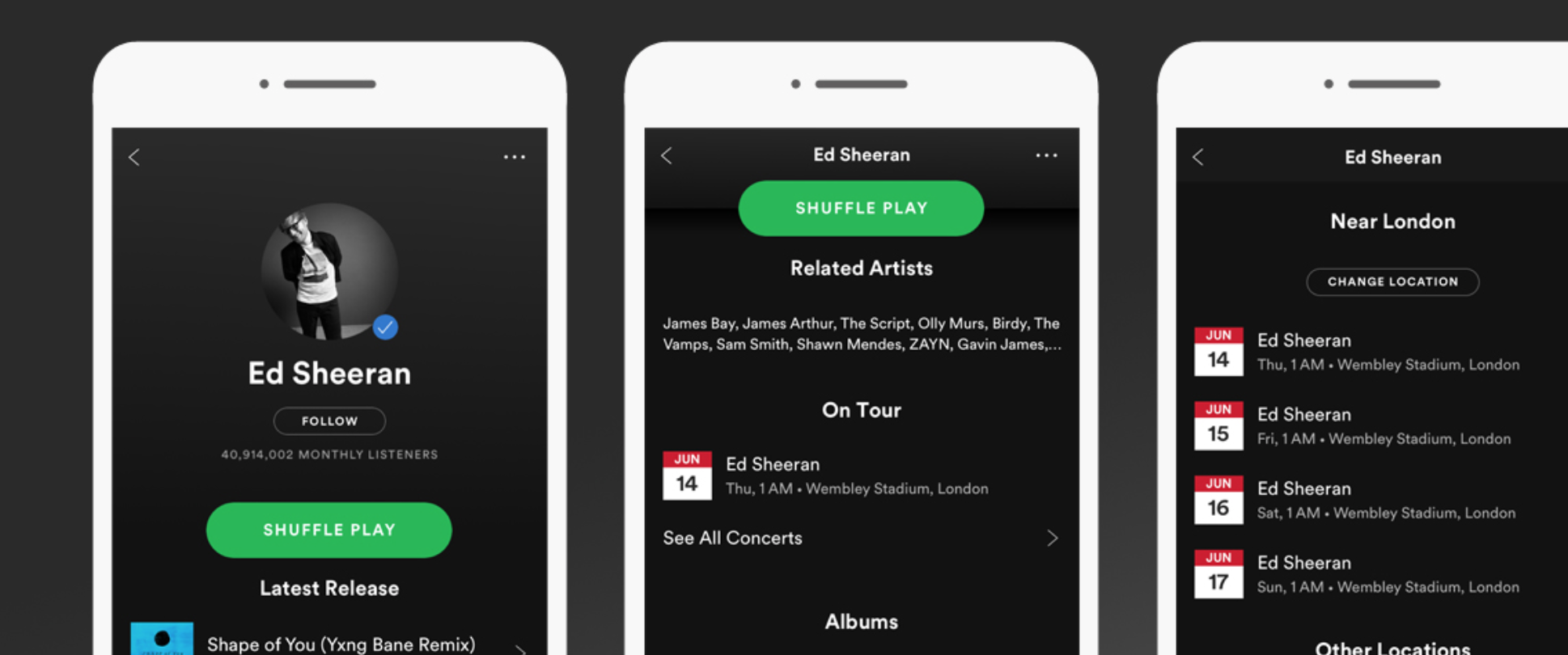 Learn more about setting up your artist's Spotify integration
And with our Facebook integration, a Facebook event is automatically created for every Songkick listing. Once claimed by the artist from within Facebook, this becomes the official event and appears in the calendar of the artist and the venue. Artists and their teams then have full access to edit these events, while not having to build Facebook events for every tour date.


For each of your events, see day-by day stats on how many fans we notified, how many viewed the event, and most importantly how many clicked through to buy tickets.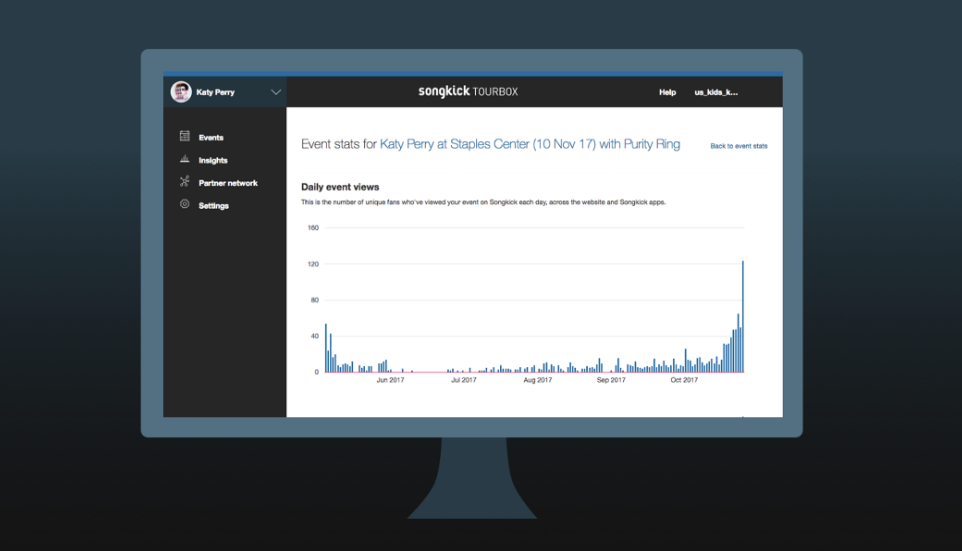 Your fans on Songkick are active, engaged and waiting to see you perform. It's time to learn more about them!
Tourbox's fan insights allow artists to see how many trackers they have, where those trackers are and which cities are you trending in. Artists can also access live monthly tracking data by city, alongside your past show date — if you've ever played there!
Powered by the concert-going behaviours of fans on Songkick, affinity artists surfaces who else your fans are tracking and, more importantly, who they've bought tickets to see!


Join the 150,000 artists using Tourbox worldwide!