For the majority of events on Songkick, you'll be able to edit the event yourself, provided there isn't a popular artist on the bill.

If you're logged in, you'll see the 'Edit event' and 'Edit ticket links' buttons to the right-hand side of the event page. Click these to make any necessary updates, and then hit 'save concert'.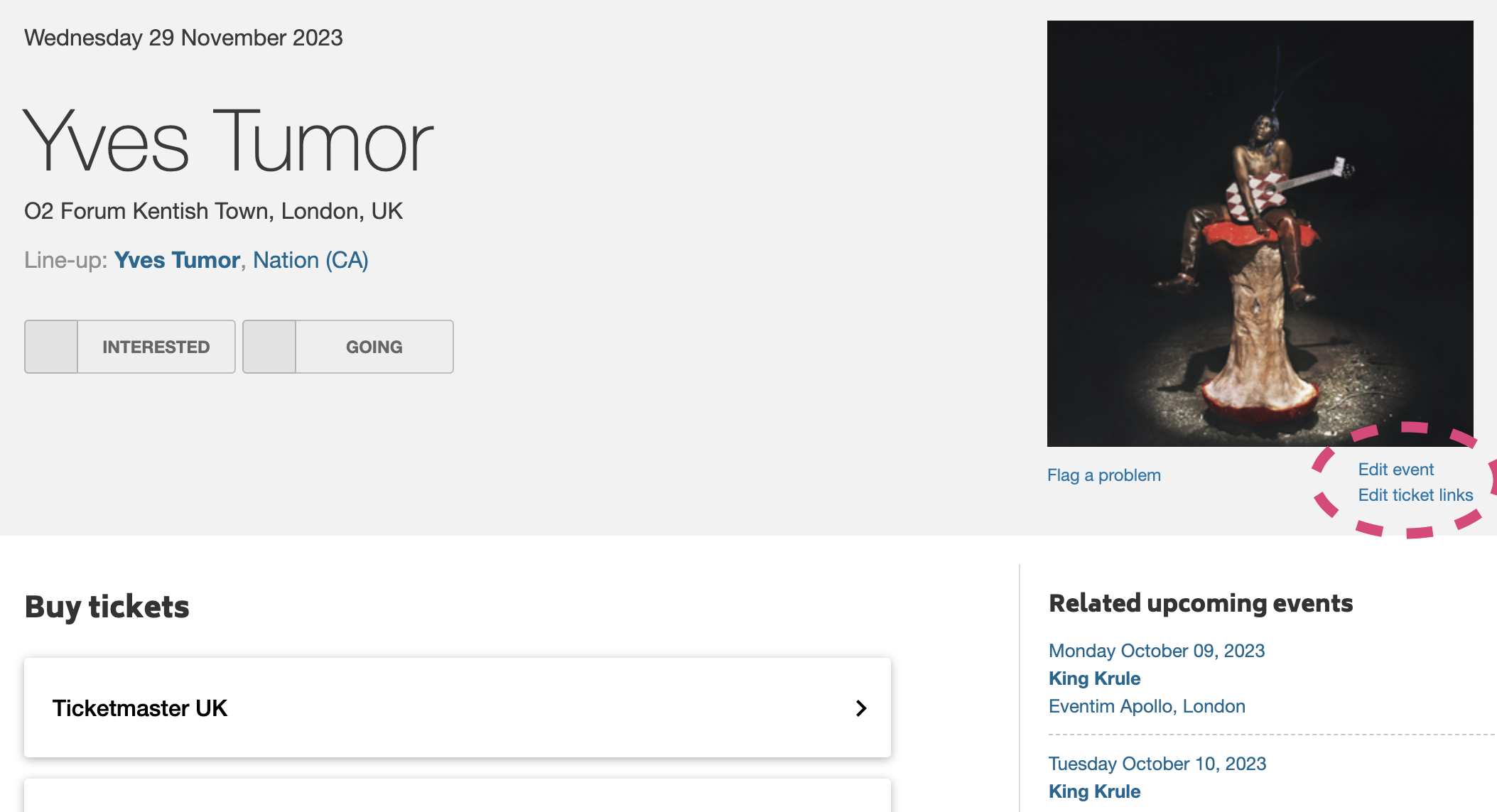 If one or more of the artists playing the event is popular on Songkick, unfortunately, you won't be able to edit the event. This is to protect our data quality. If that's the case, fill in this form and we'll edit it for you asap!