The widget gives you the ability to display the events you have listed on Songkick on your own website or blog.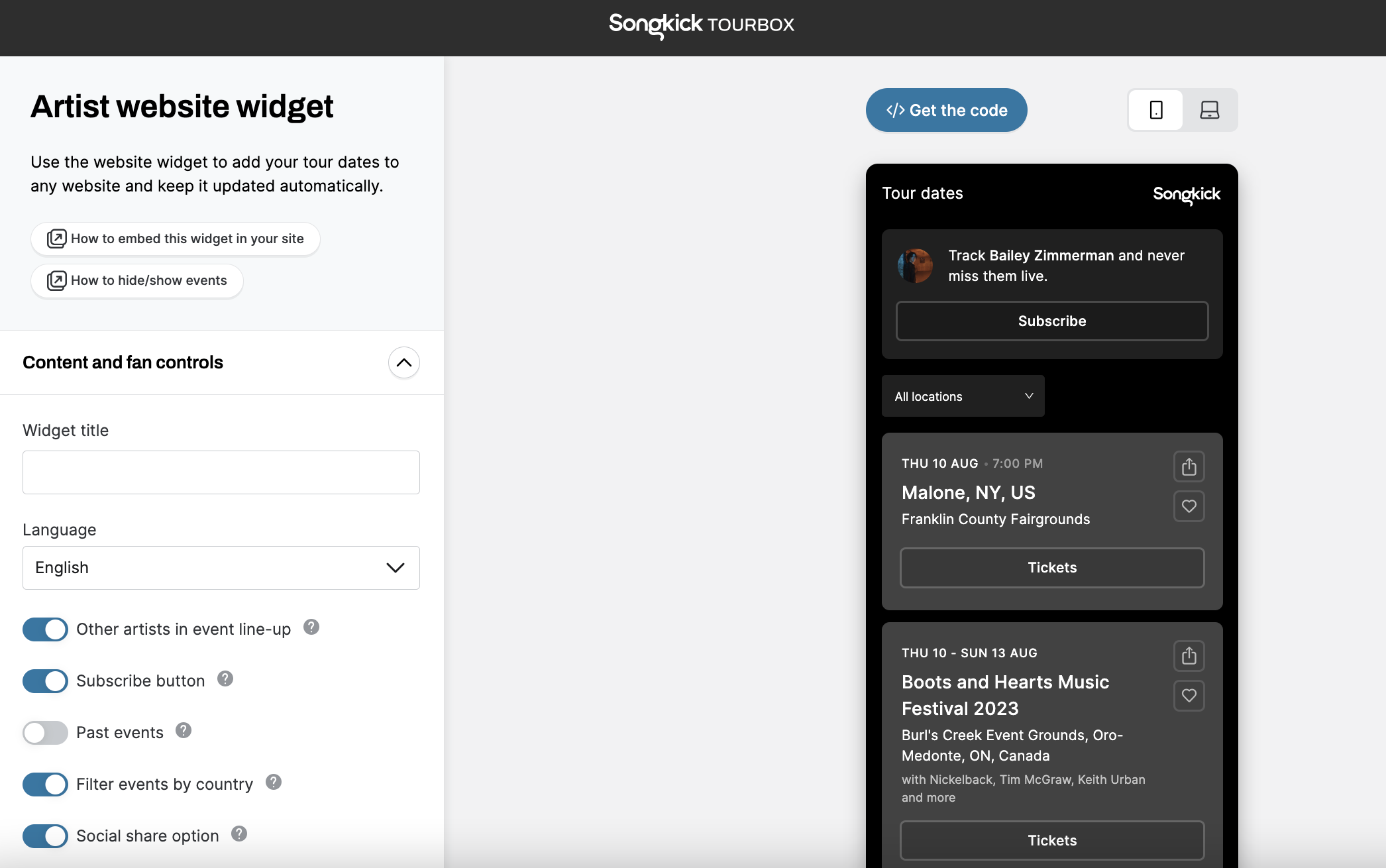 SEE ALSO: Add concerts to your website with the Tourbox widget
How to customize the widget?
Before grabbing the widget code you have a few customization options.
1. Widget heading
2. Showing 'other artists'
3. Showing the 'subscribe' button
4. Matching your website styling (including font, see below)
5. Theme
6. Text & background colours
How do I make further customizations to the widget?
The Songkick widget is standardised, which unfortunately means that it can not be customized beyond the options shown above.
How to change the widget font?
To change the font of the widget, you need to check the box 'match my website styling' before you grab the code to copy and paste into the HTML on your site here: https://tourbox.songkick.com/tools/widget. This will match the font to the one present in the HTML that precedes the widget.
This will only work if the widget recognises the font. The widget tries to recognise the font in the preceding code and if it can't it will revert to the default font. We'd recommend using a Google hosted font.